What Is Rigid Board? XPS & EPS
Expanded polystyrene (EPS) and Extruded polystyrene (XPS) are high performance, durable and lightweight boards of thermal insulation. They provide strong insulation properties which can be used around the absorption of water.
The use of rigid boards offer great flexibility and thermal efficiency in both commercial and residential properties.
XPS boards eliminate air flow through frames reducing movement through the wall providing  insulation. XPS comes in both 30 and 50mm thickness and its dimensions are 600 x 2400.
XPS on our website can be found HERE for an extremely cheap price! And if you find another online price cheaper, we will beat it by 5%.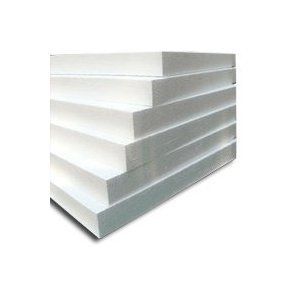 EPS is a white foam material (as shown in the image above) that is produced from polystyrene. It is a rigid closed cell insulation and comes in 25, 40 and 50mm thickness; and its dimensions are 1200 x 2500. If you are still interested in EPS and water absorption/mold resistance, take a look at this link!!
Final thoughts
Both XPS and EPS have great thermal purposes and can be used almost anywhere for further warmth! They can be used in ceilings, sheds, cool rooms, decks, balconies, internal roof structures, slabs and walls. Most customers find that XPS is more suitable for under slab, generating a higher r value in comparison to the EPS. A scientific study also showed that XPS retained over 19% of water absorption!
Call us on 02 6280 5300 or email any inquiries to [email protected]
Fun fact: without insulation a cavity brick wall has an R value of 0.5!